At Perimeter Remodeling, we specialize in creating outdoor living spaces that you will be able to enjoy for many years. Custom covered porches are the perfect addition to any home, a space where you can sit and relax or entertain your friends and family. If you're planning to add a covered porch to your home in the Atlanta, GA area, call Perimeter Remodeling today!
When it comes to custom covered porches, there are so many different possibilities. You can keep it simple if you prefer – a place for a few chairs, where you can sit and watch the sunset or enjoy a quiet conversation. Or you can decide to go all-out, with enough space for a couch or a table, and extra features like a fireplace or a grill so you can host fun get-togethers.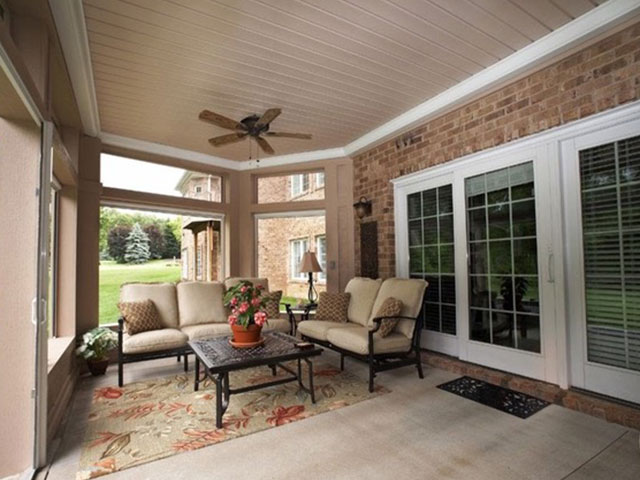 It all depends on what you want. That's what we love about custom work – you get to decide what would make you happy, and then we get to build it for you! The end result is always one of a kind, a unique space created for you and your family.
When the job is done, you can sit back and relax no matter what the weather. On a covered porch, you don't have to go inside just because it's raining out! You can sit down with a good book instead, and enjoy the sound of the rain on the roof.
At Perimeter Remodeling, we offer 6-month or 12-month no-interest financing for every remodeling job we do. We're fully licensed, bonded, and insured, and we've been accredited by the Better Business Bureau since 2002. We have the skill and experience to get your project done right!