Composite Decking Atlanta, GA
"*" indicates required fields
Whether you need extra room for hosting a summer BBQ or just want to create a cozy spot for reading and relaxing, decks give you the opportunity to customize your backyard exactly to your liking. Composite decks are the perfect way to add a modern touch to your outdoor space. With their low-maintenance nature, composite materials allow for easy upkeep and long-lasting beauty with minimal effort.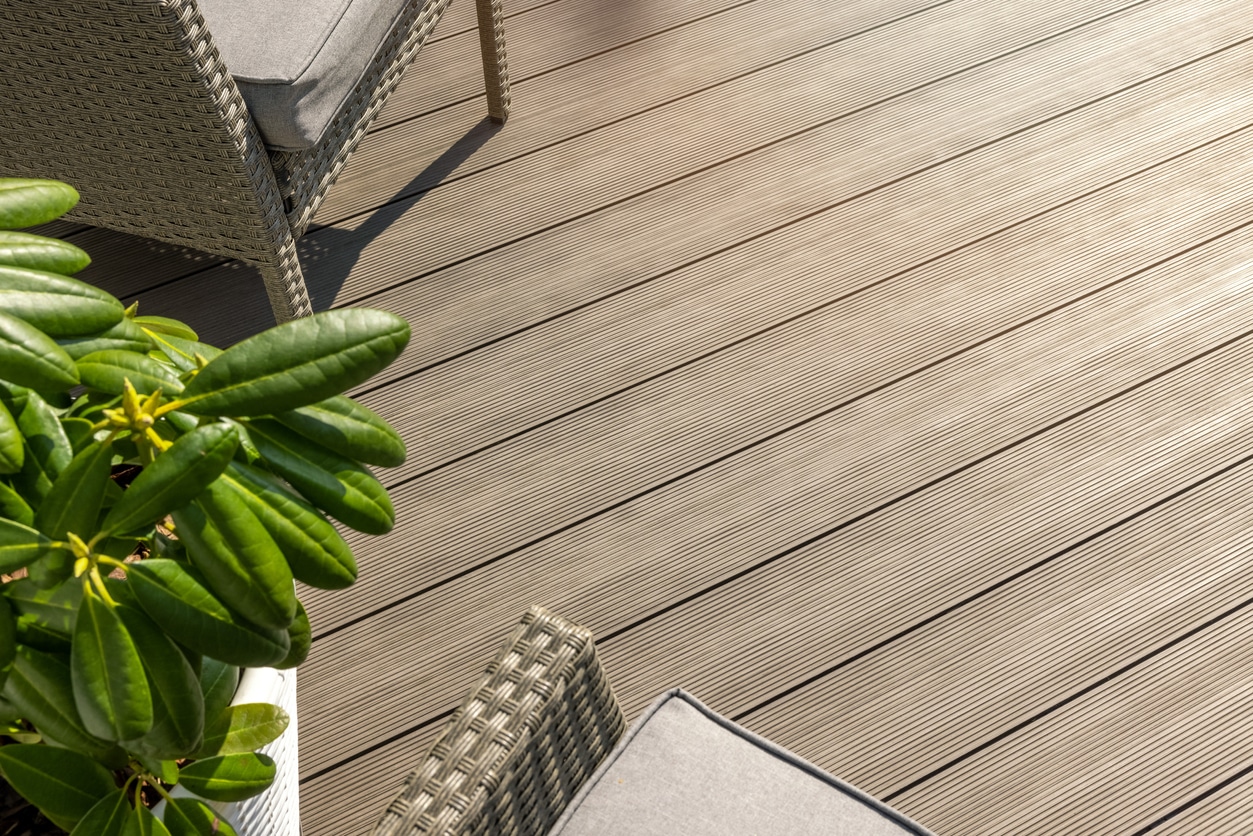 What is Composite Decking?
Composite decks are made with a combination of wood fibers and plastic. This high-performance material is both weather-resistant and highly durable, providing a beautiful outdoor space that can withstand wear and tear over time. Composite decks come in a variety of colors, textures, and styles to match any design aesthetic. Plus, they're easy to install and require minimal upkeep, making them an ideal choice for busy homeowners.
What is the Best Composite Decking Material?
When it comes to composite decks, the type of material you choose depends on your needs and budget. Most composite decking materials are highly durable and come in a variety of colors and finishes. Some popular brands include Trex, Fiberon, and TimberTech (AZEK). All offer unique benefits including scratch-resistance, slip-resistance, and low-maintenance.
No matter what type of composite decking you choose, it is important to make sure the product has been tested for performance. This will ensure your deck is built to the highest standards and will last for years to come.
Pros and Cons of Composite Decking
Pros
Composite decks offer many advantages over traditional wooden decks.
Durable
Low-maintenance
Come in a variety of colors and styles
Sustainable
Less need for staining and refinishing
Cons
On the other hand, there are disadvantages to composite decking over wooden.
Can be more expensive depending on the composite material/brand
Still susceptible to mold and mildow
Looks less natural than wood
Wood vs Composite Decking
When comparing composite and wood decking, there are several key differences to consider. Composite material is more durable and low-maintenance than traditional wood decking. It is also slip-resistant, meaning it is safer for children or pets playing on the deck.
Wood decks tend to be less expensive than composite materials, but require more maintenance and refinishing. Wood is also not as durable or slip-resistant, making it a less attractive choice for long-term use.
Composite Decking Accessories
Once you've chosen the perfect composite material for your deck, you can accessorize it with a variety of products.
Composite Railing
Rails provide support for your deck and extra safety for young children or pets. Many composite rail systems come in a variety of colors and finishes to match the aesthetic of your deck.
Composite Fasteners
Fasteners like screws, nails and bolts are necessary for attaching the deck boards to your joists. Choose hidden fasteners that are specifically for composite decking and match your composite deck color.
Fascia Board
Fascia boards wrap around the edges of your deck and provide a finished look. They also can be used to hide any gap between the deck and house.
Composite Decking Contractor in Atlanta
If you're looking for a professional composite decking contractor in Atlanta, consider Perimeter Remodeling. We work alongside you from start to finish to ensure we install the composite deck of your dreams. We are licensed and insured, and only use the best materials so you can feel confident in our work. Contact us today to learn more about our composite decking installation process, designs, and accessories, and get a free estimate.