For all your exterior painting jobs in Atlanta, GA and nearby communities, call Perimeter Remodeling!
Does your home need a fresh new look, a change of color… or just a new coat of paint? Whatever your reason for needing exterior painting, Perimeter Remodeling will be happy to do it for you with the same professionalism and attention to detail we bring to all our work.
Some homeowners see this as a task they can do themselves, but the truth is that it's hard work and takes a lot more time to do it by yourself when you can hire an experienced contractor like Perimeter Remodeling to do it instead.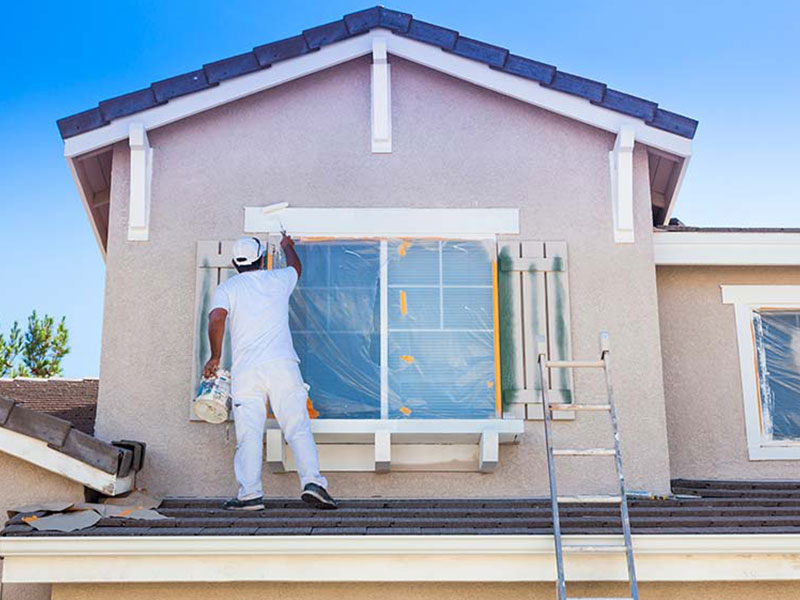 Rather than having to climb a ladder – with the discomfort and risk that always entails – why not sit back in your living room and relax while we get the job done quickly and efficiently? Painting a house is a messy job, but we know how to do it as cleanly as efficiently as possible, so you won't have to worry about a thing.
At Perimeter Remodeling, we offer 6-month or 12-month no-interest financing for every type of job we do. We're fully licensed, bonded, and insured, so you won't have to worry about a thing while we're painting your house for you. We understand that you value your sense of privacy, so we'll stay out of your way as much as possible while we get the job done. Before you know it, you'll have a freshly painted home to enjoy for years to come!
Hire the remodeling contractors who have been serving the Atlanta, GA area for more than 20 years now. Founded in 1999, we've been accredited by the BBB since 2002!