Your Atlanta Deck Builders
Whether you would like to build a new deck on the back of your house or to repair or update an existing deck, we have the quality wood decking, cedar, and pressure treated wood deck materials you need to get your project done quickly and efficiently. Our wood decking resists rot and decay and is easy to maintain, so you will enjoy your outdoor living space for years to come.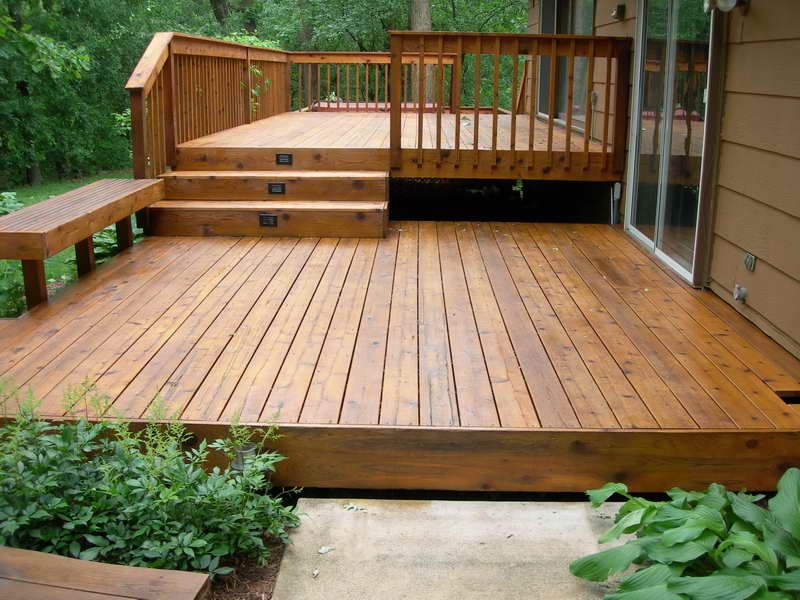 There are many reasons why a deck might make sense for you and your property. For starters, decks look great and are ideal places for entertaining guests. They can also help increase the value of your home and add usable square footage — even if this amenity is added outdoors.
But adding a deck to your property is a big project, and it's why you don't want to settle for just any Atlanta deck builders. That's where Perimeter Remodeling enters the picture. As one of the premiere deck contractors in Atlanta, we pride ourselves on all things decks — from a new custom build to repairs and updates. Read on to learn more about what to look for when searching for a quality deck builder.
Things to Know When Searching for Atlanta Deck Builders
Browsing Atlanta deck builders? Know that not all are the same, from the types of wood and other materials that they offer and use on projects to their level of customer service and commitment. And while the end goal of a beautiful new custom deck may be reached regardless of whom you work with on the project, the process and experience can differ greatly based on the firm you hire. It's why you want to do your homework on Atlanta deck builders before making a decision.
5 Questions to Ask Your Atlanta Deck Builder
It's not always easy finding a good deck builder, but it's important to find the right partner on your custom deck project. Think about it like this: You're investing in your home and the return on this investment is likely to largely be dictated on the quality of the work performed. That said, it makes sense to think of this arrangement as more of a partnership. It's why it makes sense to put in the extra work searching Atlanta deck builders for the right one. Here's a look at five questions you should be asking your deck contractor during the vetting process:
1. Are you licensed and Insured?
Every builder shouldn't just be properly licensed and insured, but they should be more than willing to show you these qualifications. Licensing is important because it will ensure that work is performed properly and to code and insurance means you won't be liable for any damages that may be incurred during construction. If any contractor you're thinking of hiring doesn't want to show you these qualifications, be wary of working with them.
2. What is your deck-building experience?
Any good deck contractors in Atlanta should have a ton of examples to show you to demonstrate the work that they've done for other customers. You might even ask if you can contact one of their former customers to get more information about what it was like working with the said contractor and the quality of the finished project.
3. Can you help me build the deck I want?
Good deck contractors should listen to what you're hoping to have built and then craft a custom deck plan based on your wants and needs. They should also serve an advisory role when it comes to selecting the right materials and any additional deck features.
4. What is your preferred method of communication?
It's important to stay in the loop about the status of your deck project, whether you have questions for the deck builder or if the deck builder needs to touch base about something with you. Be sure to know what the best way to get ahold of the contractor is and how responsive the company is.
5. How long will the project take?
Once you've settled on building a new deck, be sure to know how long the project will take, when it could start and what payment types the contractor accepts.
How to Plan for a Custom Deck
The end result of a beautiful new deck is more than worth the days or weeks of construction that's necessary to build it. Here are some tips on how to plan for a new custom deck:
Have an idea of what materials you want and what they cost.

Know what type of functionality you want.

Set a budget.
Be patient, as decks can take time when it pertains to pulling necessary permits before construction can begin.
Leverage the experience and expertise of the builder that you're working with on the project.
Contact Us Today
For more information on Perimeter Remodeling and how we've earned a reputation as one of the best deck contractors in Atlanta, contact us today.