Siding Replacement in Atlanta
"(Required)" indicates required fields
Harding plank siding needs to be replaced every 10 to 20 years. If you wait too long to replace your siding it may no longer be effective, so waiting the full 20 years isn't always a good idea. With so many excellent siding replacement options available now, it's a good time to get it done!
For siding replacement in Atlanta,
call Perimeter Remodeling
. We're proud to offer high quality siding in an assortment of styles and colors to suit any home. Whether your house is mid-century Modern, Colonial or Victorian, we have the right siding to transform your house.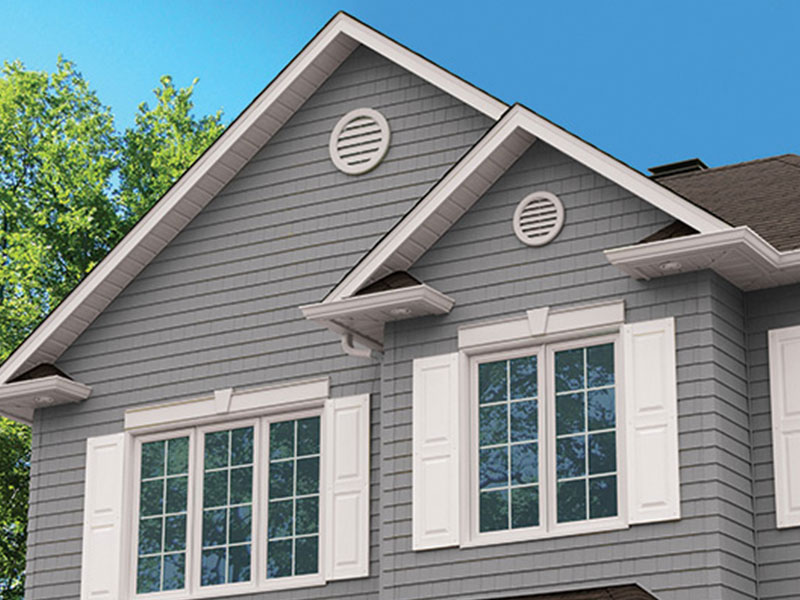 Here are some of the popular siding replacement options we have available for you at Perimeter Remodeling:
Shakes: also known as shingles, shakes are tapered pieces of harding plank or wood.
Scallops: scallops are an attractive, arched style of siding.
Board and Batten: this is a traditional style of siding, consisting of wide boards connected by a thin wooden batten. Board and batten siding is a classic, distinctive option.
Soffit: this is the type of siding found under the overhang of the roof. It isn't visible from the street, so it doesn't have much of an effect on curb appeal. However, it's still visible to anyone standing directly below the roof.
Fascia: this is the siding on the front of the roof overhang. It's important for fascia to look good because it definitely affects the curb appeal of the house.
Contact Perimeter Remodeling For Siding Replacement Today
Our experts are committted to providing the best service in the Atlanta area.
Benefits of Siding Replacements
Replacing the siding on your house comes with several benefits both aesthetically and practically. New siding offers an invigorating cosmetic refresh of your home's exterior and curb appeal – so, if you're considering selling, siding replacement is a relatively easy way to boost your home's value and attract potential buyers.
Practically (and most importantly!), siding replacement protects your home's internal and external structure. Like your roof, your home's siding is key to protecting your home's structural integrity and interior. Damaged or old siding can result in insect infestations, wood rot, mold and mildew growth, and inefficient insulation, all of which ultimately lead to a more expensive and time-consuming siding replacement project.
Other Siding Replacement Options
Replacing your home's siding offers an opportunity to consider many materials and styles depending on your needs in terms of cost, durability, and overall aesthetic. Other popular materials and styles include:
Vinyl
High durability and low cost make vinyl siding one of the most popular choices in North America. Vinyl is also one of the most low-maintenance siding replacement options, as it is typically insect- and weather-proof, with a large range of fade-resistant color, texture, and size options.
Fiber cement (including Hardie board)
Although more expensive upfront than vinyl, fiber cement siding is increasingly popular due to its superior durability and higher cost-efficiency, making it a more practical long-term investment for many homeowners. More environmentally friendly than vinyl, fiber cement also boasts a wider range of style options, such as board-and-batten, shakes, and clapboard; additionally, fiber cement can be manufactured to mimic the more traditional appearance of natural stone or brick siding.
Wood
Natural wood siding can be long-lasting and reasonably affordable and is a popular choice for those with more classic aesthetic tastes. However, the durability of natural wood exteriors is highly dependent on climate and the amount of maintenance homeowners are willing to dedicate: those in warmer, more humid climates should be prepared to paint/re-stain panels every 4-6 years and apply fungicides and mildew repellents every 3-4 years.
Brick and natural stone
Brick and natural stone are both considered high-end siding, with brick the more affordable of the two. Both do offer superior durability in terms of insulation, weather- and fireproofing, and strength, along with low maintenance requirements. However, the price point can be steep, and color choices are more limited than with other siding.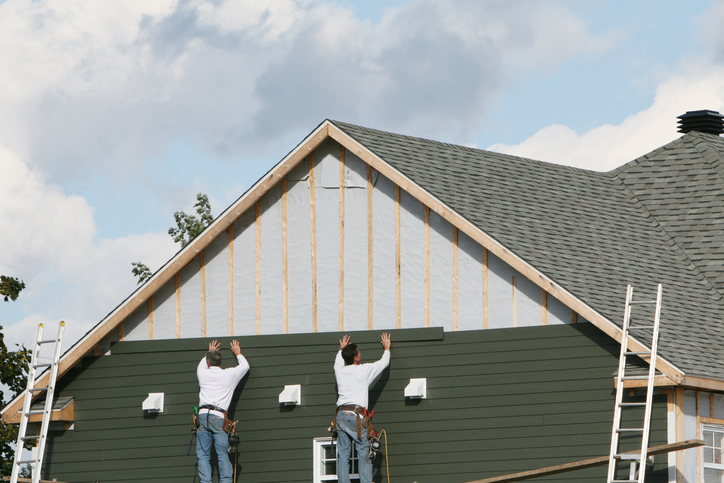 Why Choose Perimeter Remodeling?
As you might expect, siding replacement is labor-intensive and can be tricky for anyone but an experienced, licensed contractor. The experts at Perimeter Remodeling are highly experienced in siding replacement using a range of materials. Moreover, their specialization in Atlanta-area homes means they're also experts in choosing siding replacement options and maintenance plans that ensure your home's exterior is designed to withstand Atlanta's climate.
Siding Replacement FAQs
When should I replace my siding?
While it depends on the materials used, most homeowners should expect to replace siding every 10-20 years. If you're not sure how old yours is and/or you see evidence of wood rot, warping, or other clear damage, reach out to the experts at Perimeter for a free consultation today.
How much does siding replacement typically cost?
As with the replacement timeline, the cost can depend heavily on materials. For a 2,000 square foot home, average costs can range from as little as $5,000 (vinyl) to as much as $50,000 (natural stone). Mid-range costs per 2,000 square feet tend to average $10,000 – $30,000 (fiber cement, natural wood, and brick).
What if I want a different material?
Choosing a new material when replacing siding on your house is often easier than most homeowners think. Although moving from, say, vinyl to solid brick masonry is certainly a more costly and labor-intensive endeavor, most material changes are no more involved than switching from old vinyl to new vinyl, especially with manufactured and veneer options widely available for those wanting a brick or stone facade.
Contact Us For A Free Estimate Today!
"(Required)" indicates required fields