Vinyl siding needs to be replaced every 10 to 20 years. If you wait too long to replace your siding it may no longer be effective, so waiting the full 20 years isn't always a good idea. With so many excellent siding replacement options available now, it's a good time to get it done!
For siding replacement in the Atlanta, GA area, call Perimeter Remodeling. We're proud to offer high quality siding in an assortment of styles and colors to suit any home. Whether your house is mid-century Modern, Colonial or Victorian, we have the right siding to transform your house.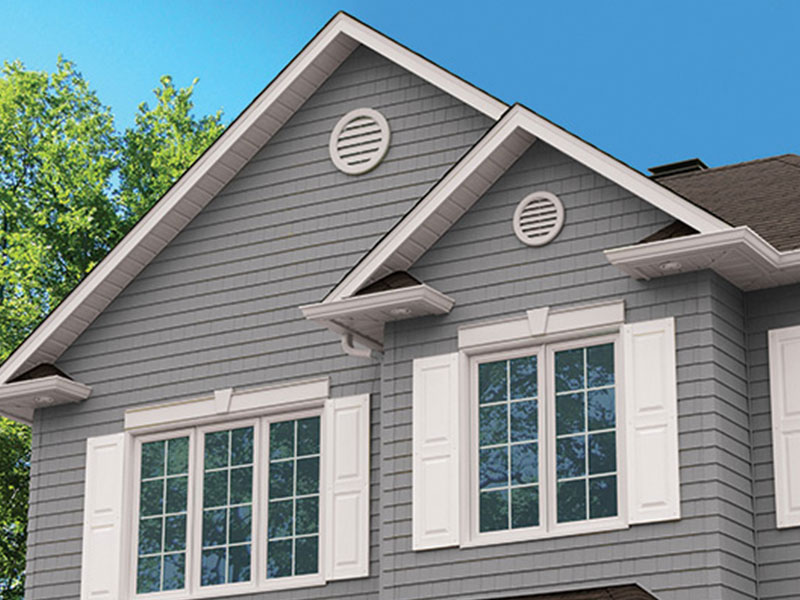 Here are some of the popular siding replacement options we have available for you at Perimeter Remodeling:
Shakes: also known as shingles, shakes are tapered pieces of vinyl or wood.
Scallops: scallops are an attractive, arched style of siding.
Board and Batten: this is a traditional style of siding, consisting of wide boards connected by a thin wooden batten. Board and batten siding is a classic, distinctive option.
Soffit: this is the type of siding found under the overhang of the roof. It isn't visible from the street, so it doesn't have much of an effect on curb appeal. However, it's still visible to anyone standing directly below the roof.
Fascia: this is the siding on the front of the roof overhang. It's important for fascia to look good because it definitely affects the curb appeal of the house.
These are only some of the siding replacement options we have available. Choose your preferred combination of soffit & fascia, shakes, scallops, board and batten and other styles to coordinate perfectly and bring a personal touch to your home's exterior.