The Preferred Sunroom Contractor in Atlanta
"*" indicates required fields
Perimeter Remodeling
is the contractor to call for custom sunrooms & home improvements in Atlanta, GA and surrounding areas. Whether you're looking to install a single screen, build an entire screen house, or install your own custom sunroom, we have the skills needed to get the job done right.
We'll meet with you and find out what you're looking for, then design you the perfect custom built sunroom for relaxing with your family and guests. As soon as your design is ready, we'll get to work, and before you know it your sunroom will be done and ready for you and your family to enjoy.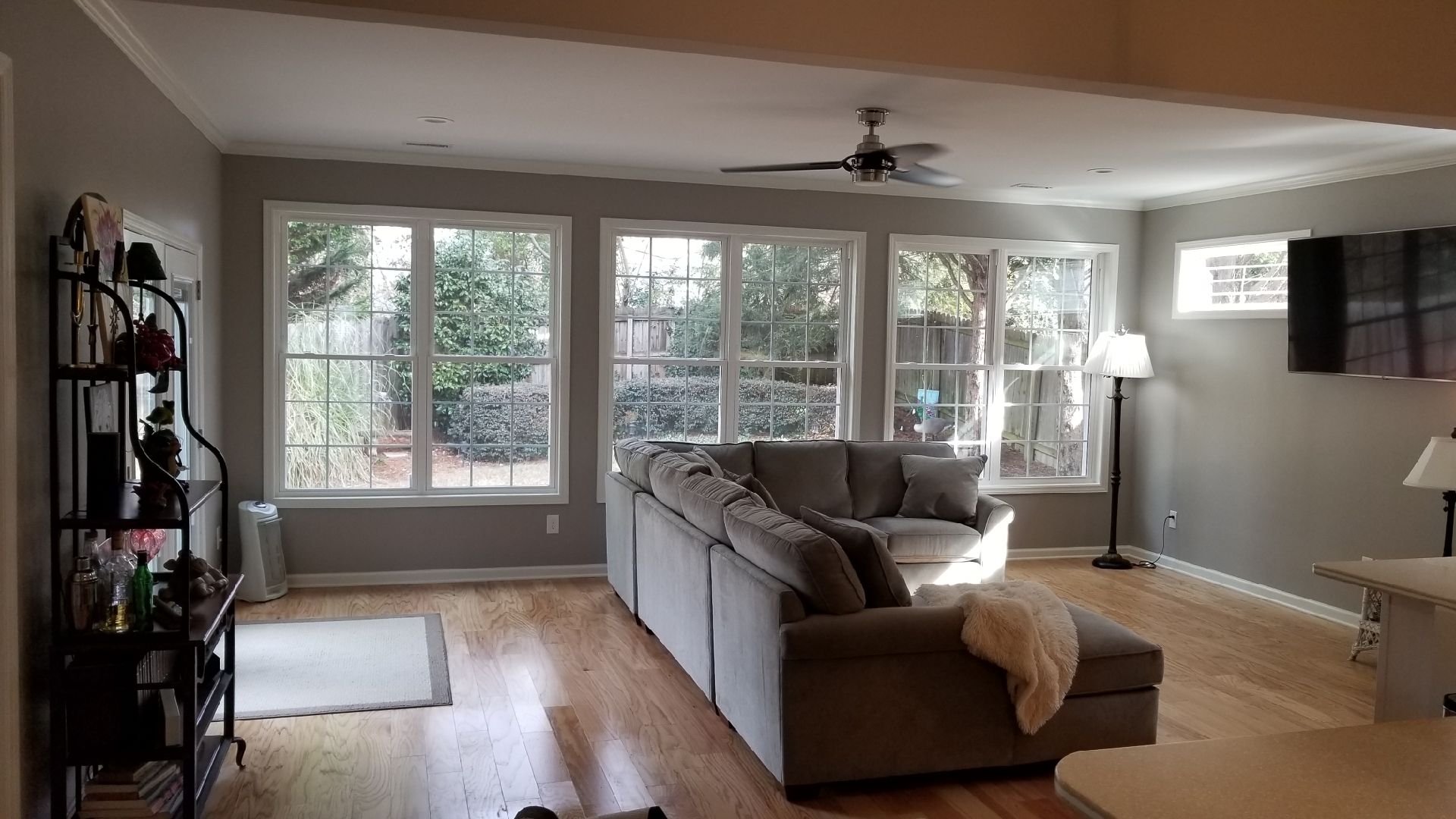 What You Need to Know Before Hiring a Sunroom Contractor in Atlanta
As we've noted, sunrooms are ideal for a variety of purposes. They can help extend the living space available in your home. They can help increase the resale value and make your property more attractive to a prospective buyer. They can also have mental health benefits, as studies show that people are more productive and happier when exposed to healthy amounts of sunlight.
But at the same time, there's a lot that you should be considering before hiring a sunroom addition contractor in Atlanta GA, especially if you want to work with a professional, reputable one. Read on to learn more about these considerations and contact Perimeter Remodeling today to learn more about how we can make the dream of a sunroom a reality on your property.
Questions to Ask A Sunroom Addition Contractor
A good sunroom contractor won't just help the project stay on time and on budget, but help deliver the end product that exceeds your expectations. But before you hire a sunroom contractor there are several questions that you should be asking in the vetting process. Here's a look at five of them:
How experienced is the contractor in sunroom construction/installation?
Obviously, the more experienced, the better. Many sunroom contractors will claim they have experience in an effort to try to earn your business, but in reality, they may only have experience with a certain type of sunroom installation. Ideally, you want to work with a contractor who can custom engineer and build a sunroom. That's what we do at Perimeter Remodeling for our client base in and near Atlanta GA.
Can the sunroom contractor provide references?
Who better to learn about the contractor you're considering than from those who worked with it in the past? If you can secure a list of references, make sure you do it. Not only can you learn more about working with a contractor from a customer perspective, but it can also help verify that you're making the right decision.
Is the sunroom contractor properly licensed and insured?
You should never do business with a contractor that is not licensed and insured. If you do, you're likely working with an unqualified or unethical contractor. And lack of insurance means you may be held liable for damages to your property or an injury suffered while work is being carried out.
Is the sunroom addition contractor a member of any professional organizations?
Another way you can help determine whether a contractor is high quality is to see if they're a member of any industry or community organizations. Even professional organizations, like the Better Business Bureau, can give ratings to firms that can help prospective clients during the vetting process. Association and organization membership tends to indicate that a contractor is dedicated to continuous improvement and knowledge sharing.
When you work with Perimeter Remodeling, you can rest assured that you're only working with the best contractors. We're happy to answer all the above questions — and more — as it pertains to our experience and professionalism in building and installing sunrooms on your property.
A custom built sunroom is a popular way to add both comfort and value to any home – not only is it a good investment, but it's also a fun and relaxing outdoor living space. Imagine being able to relax in the sunlight and look out at your yard, enjoying a cup of coffee or a conversation with a friend.
Our efficient installation process reduces construction costs, which means more savings for you. Our skilled contractors can install your screens and enclosures quickly, while still paying close attention to the finer details. We'll make sure that our screens and enclosures offer the protection you expect and deserve, ensuring that your custom built sunroom is one of the most popular parts of your home for many years to come.
Perimeter Remodeling specializes in custom sunrooms & home improvements of all kinds in the Atlanta, GA area. We have an A+ rating from the Better Business Bureau for our superior customer service. We offer 6-month or 12-month no-interest financing for any type of remodeling project you have in mind.
Call (770) 333-8174
or fill out the form below for your free estimate on custom sunrooms in Atlanta, GA!
"*" indicates required fields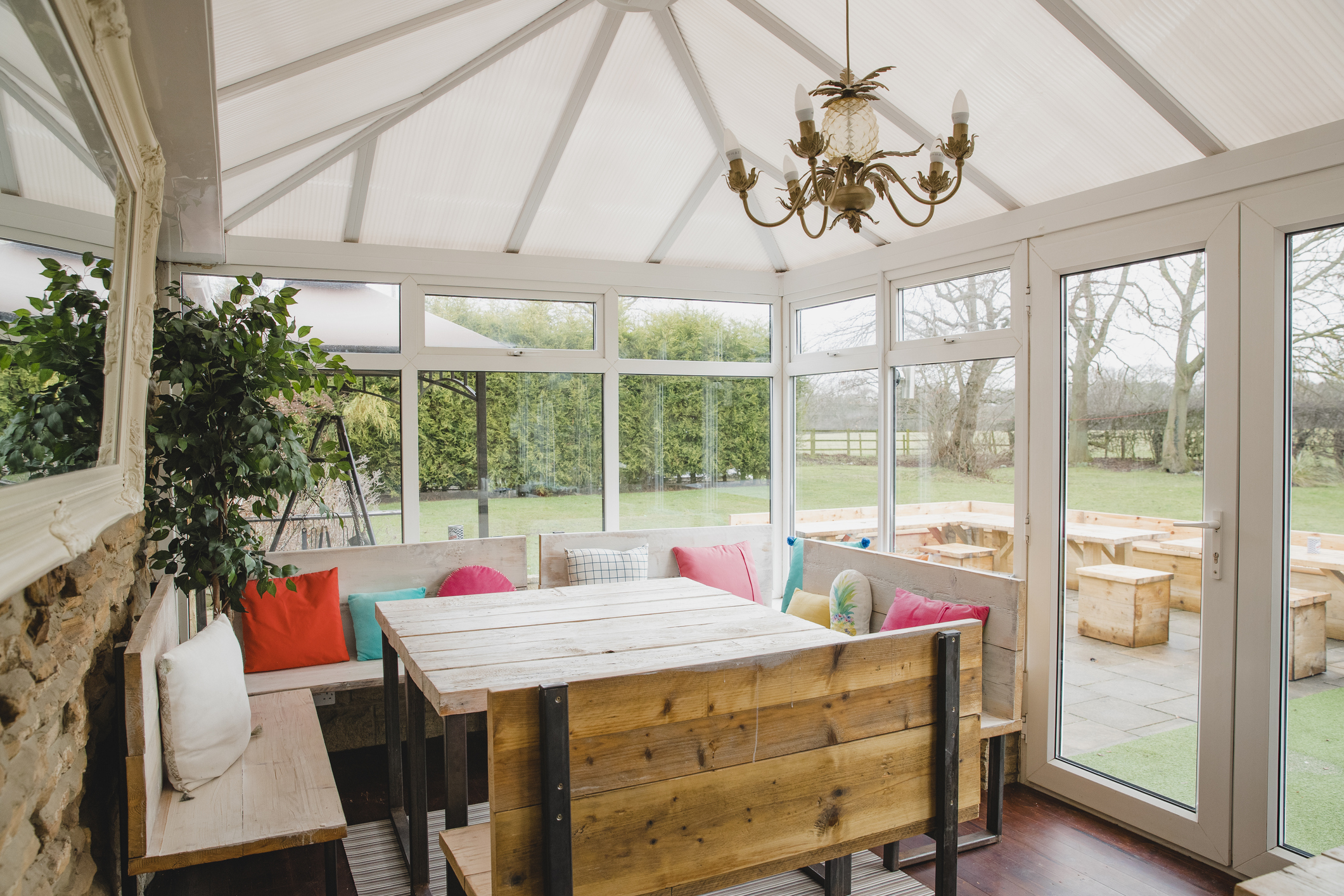 How to Plan for a Sunroom Addition Contractor
Planning for your sunroom is first determining what exactly you want the sunroom to become. Here's a look at some common ways sunrooms are utilized today:
Reading rooms
Extensions of the kitchen
Dining areas
Playrooms for kids
Studios or workspaces
Furthermore, there are various types of sunrooms that you can select from. There are three-season sunrooms, which are designed to be used during the spring, summer and fall months. Four-season sunrooms, which are designed to be utilized year-round, are also popular. There are also glass-roofed sunrooms to help portray more of a true outdoors experience or, conversely, solid-roofed sunrooms that have conventional roofing.
After you've determined the purpose and what type of sunroom you want, it's time to get down to the nitty-gritty and determine some of the more fine details. Here are some of the other considerations that need to be weighed when planning for your sunroom:
The pattern of the sun relative to your home
You know that the sun rises in the east and sets in the west, but do you know how to build a sunroom that will best engage the sun? It's worth noting that most Americans typically prefer sunrooms that are south-facing, which engage the sun at all periods of the day.
Talk to your sunroom contractor to discuss how you're planning to utilize your sunroom and they can assist you with determining how it should be constructed to maximize sun exposure and meet your expectations.
Privacy
Because sunrooms are designed to be extensions of the home, they tend to present some privacy issues. For instance, while you might intend for your sunroom to be a relaxing venue where you watch sunrises and sunsets or are able to relax and take in waterfront views, keep in mind that sunrooms are a two-way street. In other words, neighbors can see into your sunroom too, so you don't want to forego privacy.
Budget
The cost of your sunroom depends on a lot of factors, such as size, materials used and any special features that your contractor is incorporating into the build. It's always best to be upfront with your contractor about your budget. Working together, you and your contractor can help weigh the various sunroom features to include so you can stick to this budget.
For a sunroom contractor near Atlanta GA, contact Perimeter Remodeling today. As an experienced, professional and customer-centric building contractor, we'll help you plan for your sunroom and work through even the finest details so that the end product exceeds your expectations. Contact us today to learn more about what makes us a preferred sunroom addition contractor near Atlanta GA, and to schedule a consultation.