Custom Basement Remodel Comany in Atlanta
"*" indicates required fields
Your Contractor for Basement Finishing in Atlanta!
Your home's basement is often a bare, unfinished, unwelcoming space. But it could be so much more! Rather than forgetting about these humid, empty rooms, you can undertake a basement renovation project to create a functional, beautiful space to expand your home's finished areas and get more from your existing home.
Whether you need space to work quietly, keep your family entertained, exercise, house guests, host a party or pursue your hobbies, a basement renovation can give you these options and so much more. If you're tired of wasting your basement space and need to make changes to get better use out of your home, there are a wide range of options you can consider for your basement finishing in Atlanta.
Inspiration for Your Custom Basement Renovation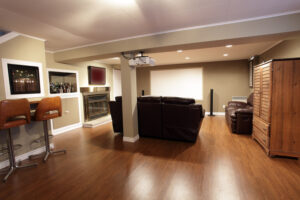 Home Theater
Watch the latest Hollywood blockbusters, the big game or your favorite series in style and comfort in your own home theater. With dropping technology prices over the past decade, watching these events, movies and show from the comfort of your private home theater is more affordable than ever.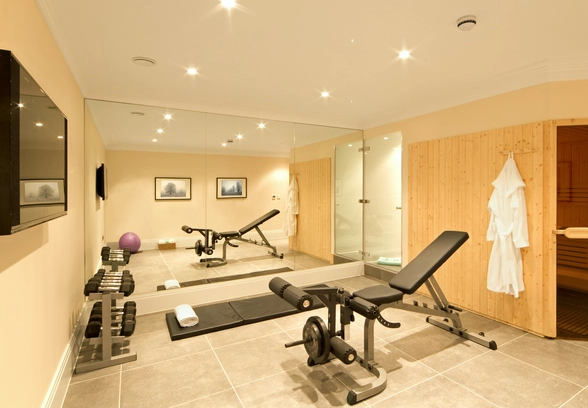 Home Gym/Exercise Room
Regular exercise is important to a long, healthy life, but the monthly expense or the bother of going out is a pain. Instead of dealing with gym attitudes or paying for all the extras you don't use, we'll set up an exercise room that works for you.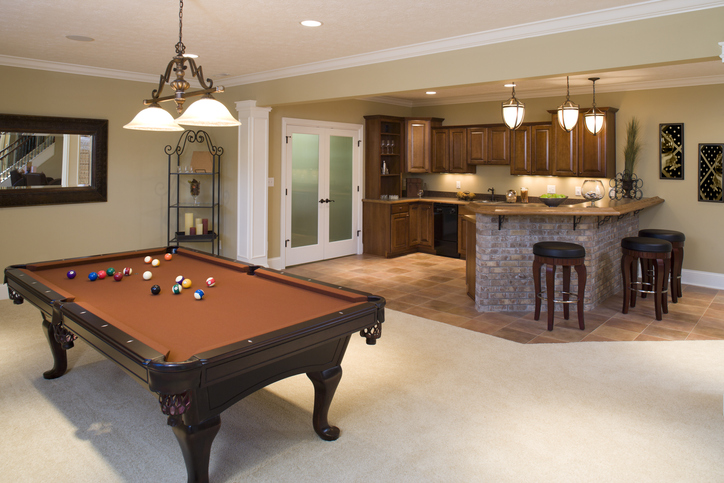 Game Room
Billiards, darts, video games, family board games: whatever your pleasure, you'll be able to enjoy your game time even more when you've got your own game room to spread out in. From fun children's themes to more adult options, we'll help you find the perfect look.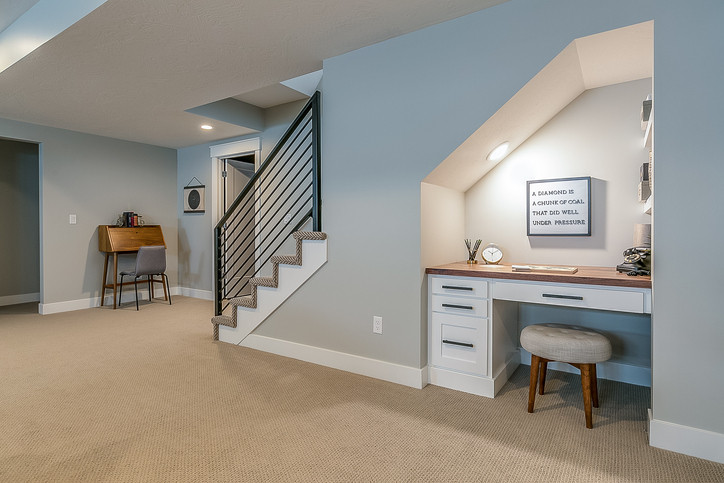 Home Office
If the pandemic gave you a feel for working from home, or your job requires you to be able to pull up information at a moment's notice, adding a home office that's customized and tailored to your exact needs can be a smart investment in your career.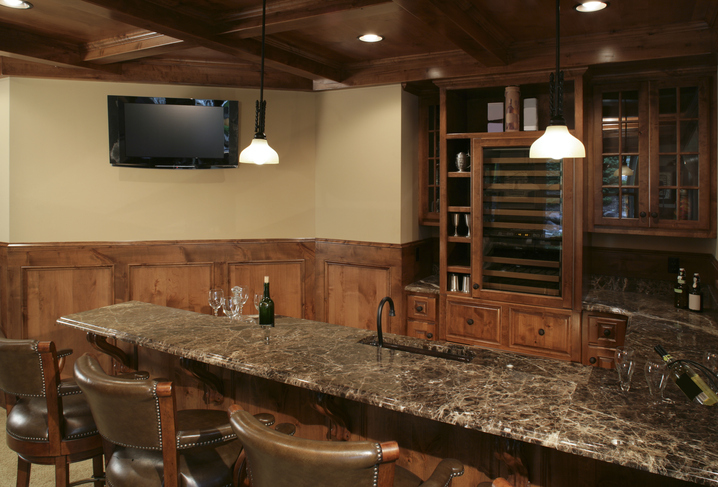 Alcohol or Snack Bar
Whether you're looking for something that's adults-only or want a more family-friendly option, setting up a basement bar with an ice maker, mini-fridge, drinks and snacks will help keep everyone coming back for more.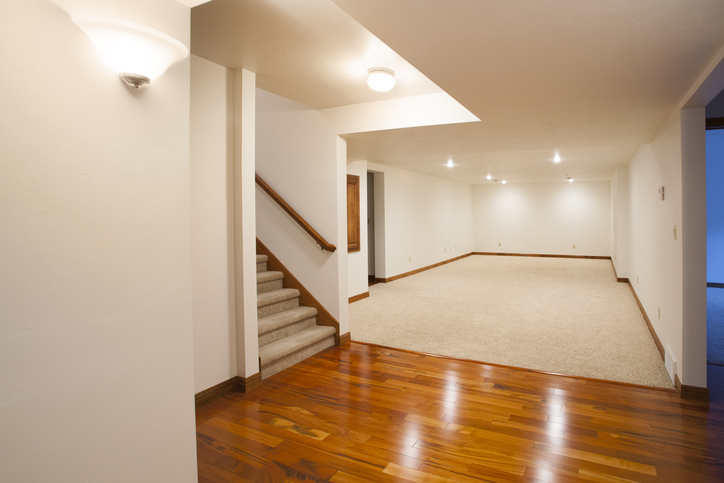 Rental/In-Law Suite
If you've got a walk-out basement, this is a perfect location to turn into a rental to bring in a little cash flow or an in-law suite for aging family members. You can go as simple as a hotel-room setup with a kitchenette for an Airbnb vibe to a full apartment.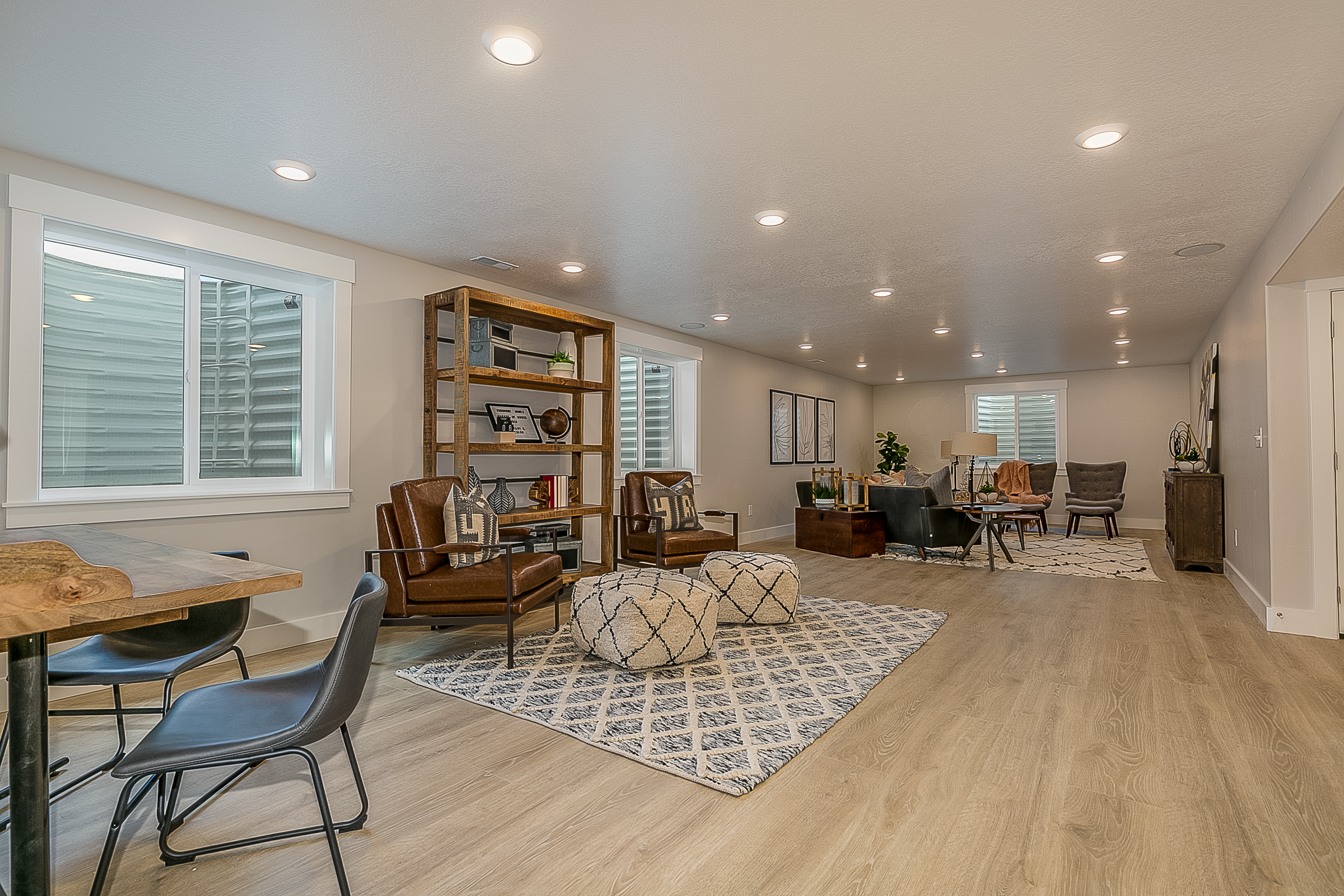 Family Room
You want your family to be able to unwind together, but without making your living room look like a war zone when someone shows up for a visit. Adding a family room to your finished basement renovation is a great option to make everyone happy.
Contact Us
When considering a basement remodel design Atlanta homeowners often turn to Perimeter Remodeling for amazing results. By working with us, you'll get amazing details in your basement renovation. If you're ready to take a look at the possibilities, our professional team is ready to help you with your basement remodel design in Atlanta. Please feel free to reach out today with any questions, for more details or to schedule a consultation with our contracting team.