Custom Basement Remodel Comany in Atlanta
"*" indicates required fields
Your Contractor for Basement Finishing in Atlanta!
Do you have a dream of turning your basement into so much more than storage? Maybe you envision a living area, recreational room or even an additional bedroom. Whatever you're dreaming up, hiring the right custom basement contractor is essential to creating it. Our custom basement service is here to simplify it! We offer start-to-finish solutions for remodeling basements, from design consultation and color selection to product installation and decoration. No matter the style of your home, we have professionals who can help you create a unique look that will transform any dull space into one of chic luxury. With years of experience in the industry, we are confident that our custom basement services will exceed your expectations.
Things to Know When Remodeling You Basement
Remodeling a basement can be an intimidating, yet exciting undertaking because every basement remodeling project is unique with its own set of challenges. In order to ensure the best results, it is important to keep a few key considerations in mind. Before beginning any renovations, take steps to waterproof the area and make sure any existing structure is sound. Once this preliminary work is complete, pay attention to choosing suitable flooring, opting for materials that are resistant to mold before adding any furnishing or decoration. Also make sure there is ample ventilation and insulation; basics like these will help keep the space comfortable while providing energy savings. And don't forget to budget for increased energy and utility costs once the remodel is complete! Taking the time do this due diligence makes sure that when the remodeling job is done, your beautiful basement will be safe and enjoyable for years to come!
Benefits of Finishing Your Basement
Remodeling a basement can produce tremendous benefits for your home. Whether you finish the entire space or just part of it, you will be impressed with the results. Home basements can be a great way to add usable space to your home. A basement can provide an extra room to be used as a comfortable family or entertainment space, or it can simply act as storage for holiday decorations, tools and other household items. Homeowners have the ability to customize their basement design, allowing it to blend seamlessly with the rest of their home. With the right materials and insulation, basements can help maintain a cool temperature during summer months, helping save energy on air conditioning costs. Additionally, they provide so much potential; you could use them to create a home theater system or bar/lounge area.
Does a Basement Remodel Add Value?
Finishing a basement increases overall home value and enhances the quality of your home, making it even more attractive to potential buyers when you are ready to sell. This is especially beneficial if you are considering selling your house in the near future. Investing in a finished basement can draw in potential buyers and increase your home's resale value, resulting in a higher return on investment. If a complete remodel or finish isn't within your budget, consider smaller upgrades to brighten and update the space. A little remodeling can go a long way towards creating an attractive area that adds significant value to any home.
Redecorating a basement can be an overwhelming process for anyone. Rather than forgetting about these humid, empty rooms, you can undertake a basement renovation project to create a functional, beautiful space to expand your home's finished areas and get more from your existing home. Whether you need space to work quietly, keep your family entertained, exercise, house guests, host a party or pursue your hobbies, a basement renovation can give you these options and so much more. If you're tired of wasting your basement space and need to make changes to get better use out of your home, there are a wide range of options you can consider for your basement finishing in Atlanta.
Inspiration for Your Custom Basement Renovation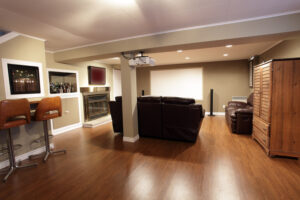 Home Theater
Watch the latest Hollywood blockbusters, the big game or your favorite series in style and comfort in your own home theater. With dropping technology prices over the past decade, watching these events, movies and show from the comfort of your private home theater is more affordable than ever.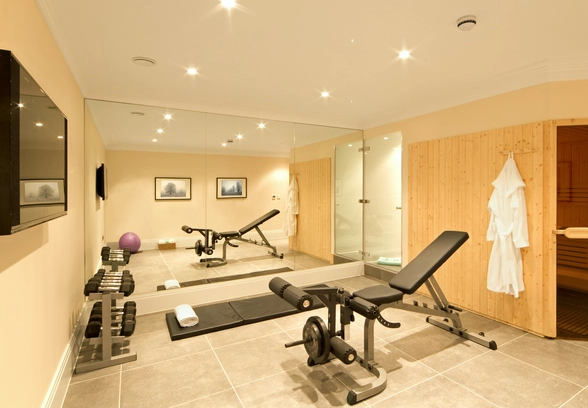 Home Gym/Exercise Room
Regular exercise is important to a long, healthy life, but the monthly expense or the bother of going out is a pain. Instead of dealing with gym attitudes or paying for all the extras you don't use, we'll set up an exercise room that works for you.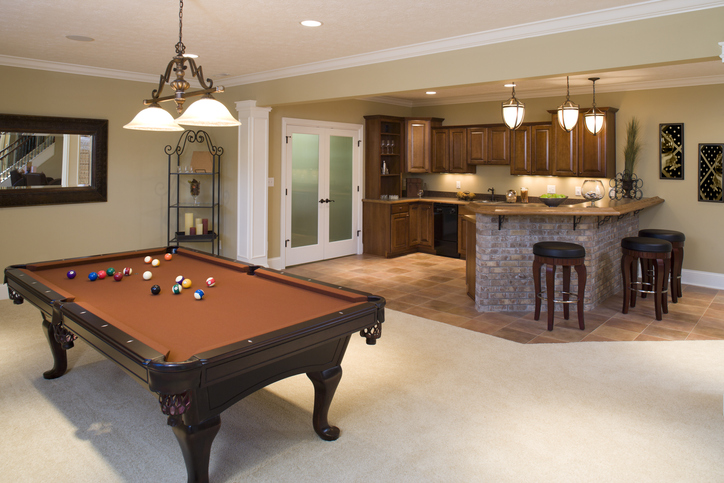 Game Room
Billiards, darts, video games, family board games: whatever your pleasure, you'll be able to enjoy your game time even more when you've got your own game room to spread out in. From fun children's themes to more adult options, we'll help you find the perfect look.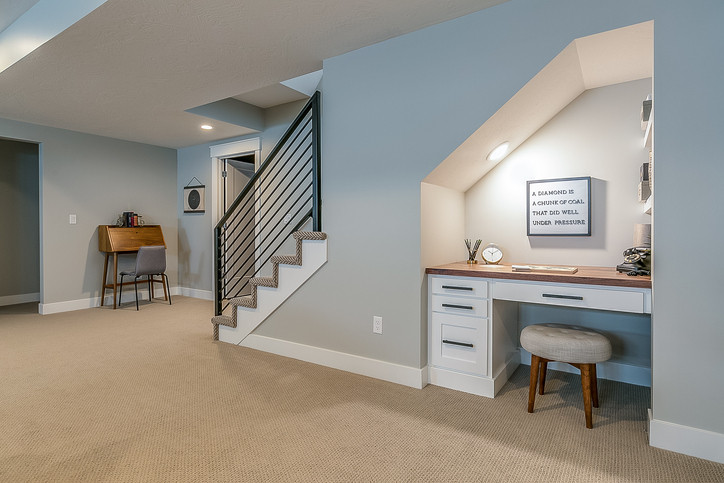 Home Office
If the pandemic gave you a feel for working from home, or your job requires you to be able to pull up information at a moment's notice, adding a home office that's customized and tailored to your exact needs can be a smart investment in your career.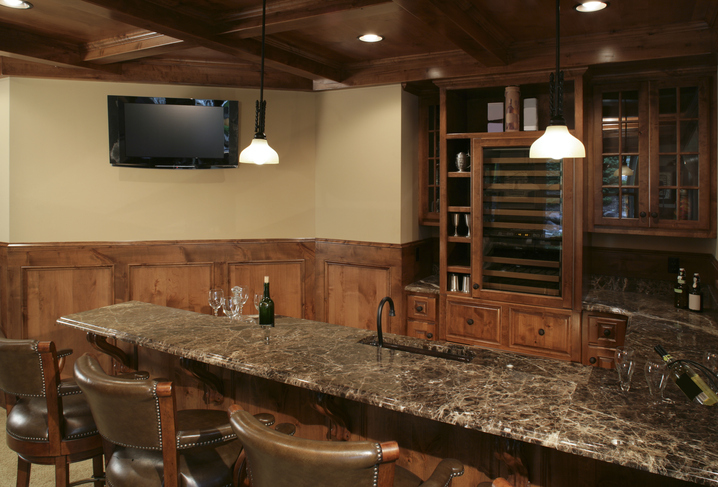 Alcohol or Snack Bar
Whether you're looking for something that's adults-only or want a more family-friendly option, setting up a basement bar with an ice maker, mini-fridge, drinks and snacks will help keep everyone coming back for more.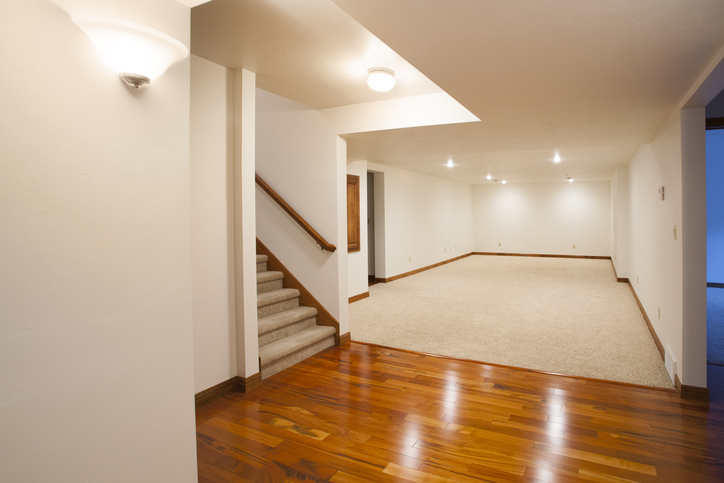 Rental/In-Law Suite
If you've got a walk-out basement, this is a perfect location to turn into a rental to bring in a little cash flow or an in-law suite for aging family members. You can go as simple as a hotel-room setup with a kitchenette for an Airbnb vibe to a full apartment.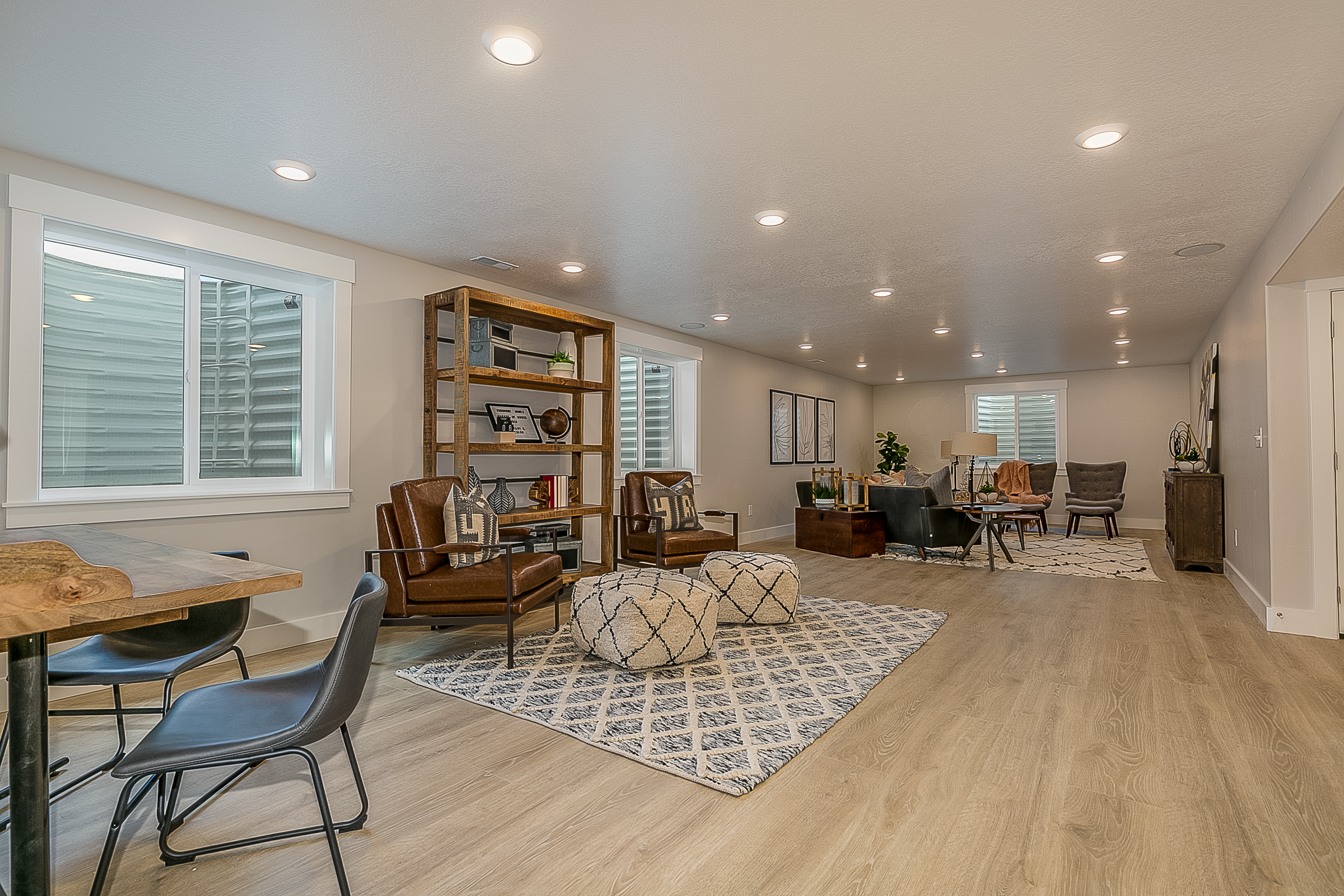 Family Room
You want your family to be able to unwind together, but without making your living room look like a war zone when someone shows up for a visit. Adding a family room to your finished basement renovation is a great option to make everyone happy.
Contact Us
When considering a basement remodel design Atlanta homeowners often turn to Perimeter Remodeling for amazing results. By working with us, you'll get amazing details in your basement renovation. If you're ready to take a look at the possibilities, our professional team is ready to help you with your basement remodel design in Atlanta. Please feel free to reach out today with any questions, for more details or to schedule a consultation with our contracting team.